Some visitors to The Living Desert Zoo and Gardens got a treat on Monday when a baby giraffe was born right before their very eyes (as the kids say).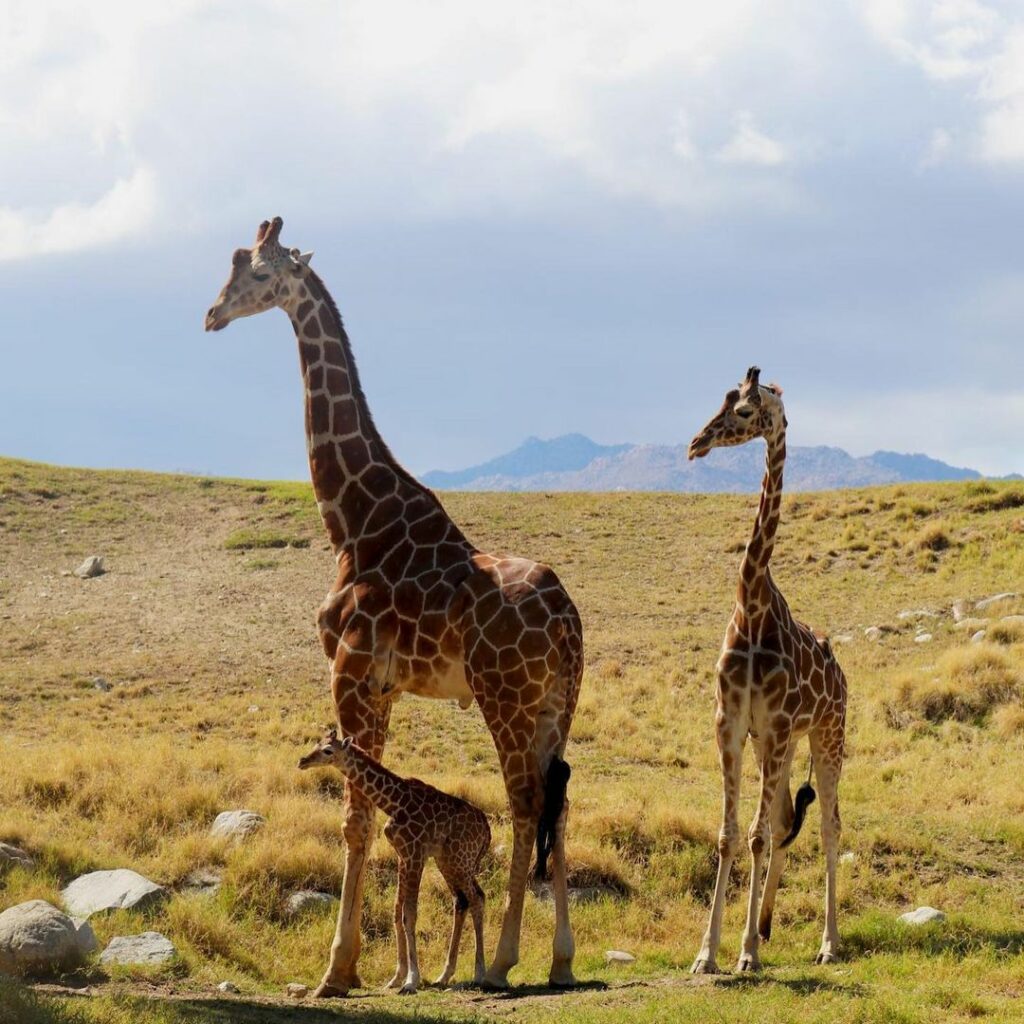 I've never been a fan of zoos. When I was a little kid, we had a local zoo, Como Park in St. Paul, and thinking back on it now, it was small and cramped, and the animals were stinky and miserable (I imagine they were miserable, anyway, they never lodged any formal complaints).
As a kid, the only reason I looked forward to a trip to the zoo was the possibility of getting a Mold-A-Rama ape.
The Mold-A-Rama was a ridiculous machine that made little souvenirs statues by injecting hot liquid plastic into metal molds. You'd put in your coins, the hydraulics closed the mold, the melted plastic shot in through a bunch of hoses, and in a couple minutes, you'd have a warm, animal-ish looking statue in your hand.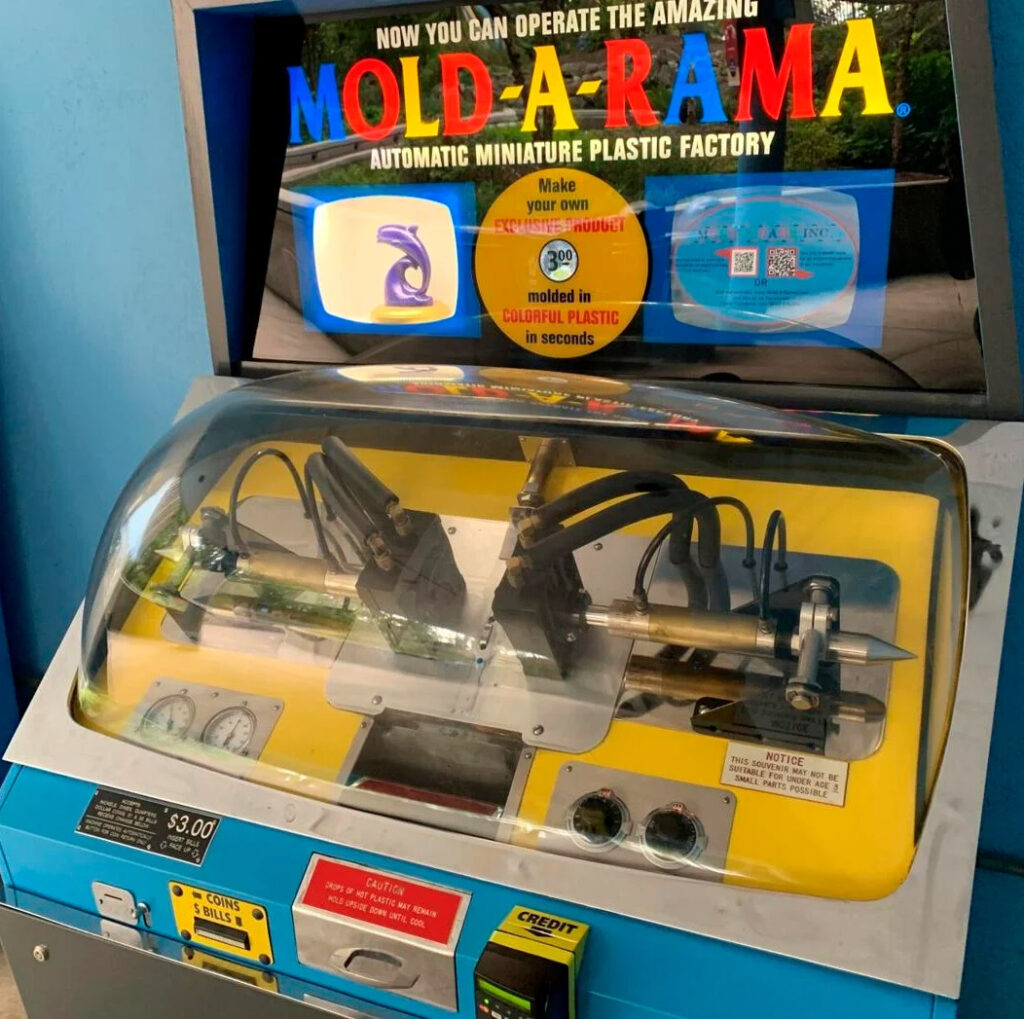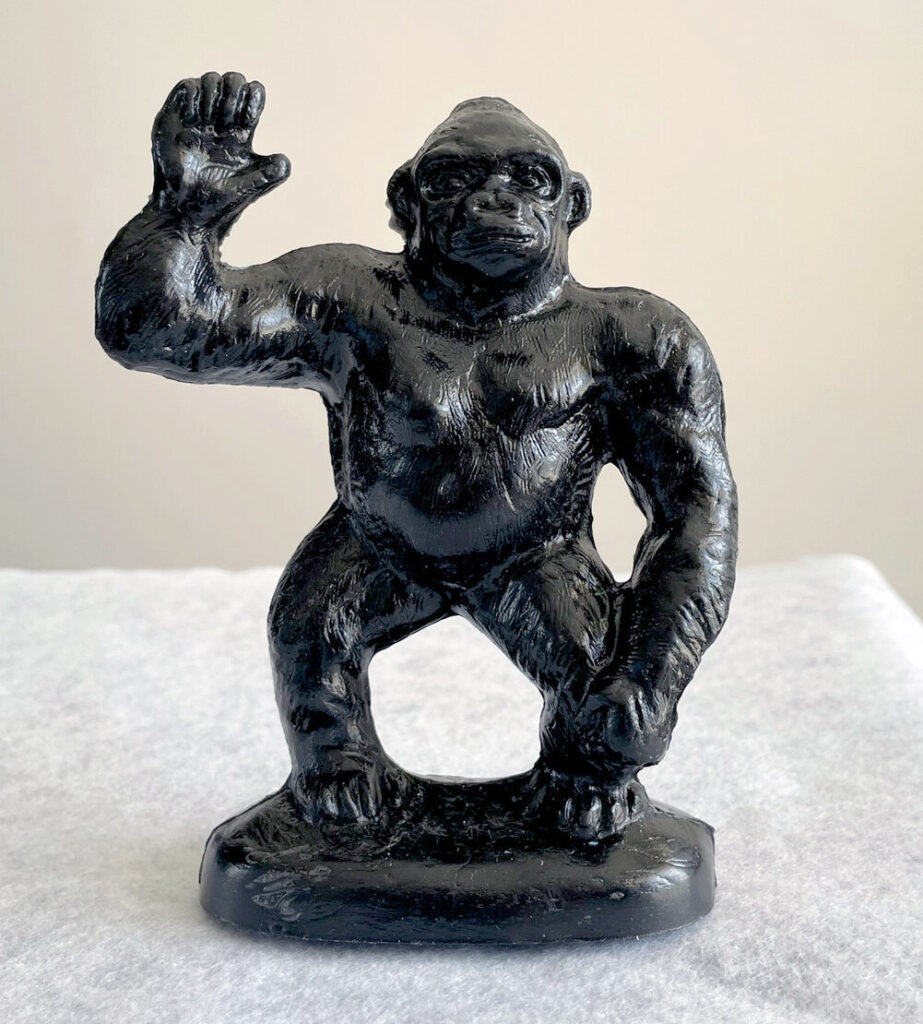 My primary memory of the Mold-A-Rama is the distinctive aroma around the machines. I can still smell it. That singular hot plastic cloud.
My other vivid memory is turning over a freshly minted statue, and the hot liquid plastic dripping onto my hand. You have to hold them upside down while they cool, but apparently, I'd ignored that critical detail. I only ignored it once.
Plastic toys aside, even now when people say, "Oh, you have to see the zoo wherever," and I go see it, I'm still unhappy. The San Diego zoo is large, and most animals have a little bit of room to roam around. After much urging, I visited, but ultimately it still depressed me.
The Los Angeles zoo is nice, Ayin traded sticks with a monkey there once, and that was a lot of fun (I'm pretty sure we weren't supposed to be that close to the cage playing with the monkeys, but there we were). But it's still a zoo.
Oh god, I just remembered a trip to Marineland in Los Angeles in the late 1980s, shortly before it closed. That was heartbreaking. Every animal there was clearly miserable. One dolphin had a worn spot on its head from swimming in a never-ending circle around a tiny pool no bigger than a suburban backyard pool. In fact, I'm pretty sure it was smaller than the average pool.
I see most zoos as kind of embarrassing, stale relics of the Victorian age or something. I mean, that's what they are. The zoo of my childhood was definitely modeled around a small Victorian zoo, even though it opened in the late 1890s. Tiny cages arranged in a circle facing outward into a park. Just awful.
But I have to say, I kind of love The Living Desert Zoo.
Some of that may have to do with the sheer improbability of a zoo in the Coachella valley. When I first heard someone talking about it, I thought they were kidding. What do you mean there's a zoo in the desert?
I still don't believe the animals belong there. But if it's a choice between a savanna-like environment where they have room to move, or a cage on a backroad in Florida somewhere (hello, Tiger King), I'll go with the savanna.
In a perfect world, we'd have to visit the animals where they live, not bring them to where we live. In the 18th and 19th centuries, okay, you had zero opportunity to see a giraffe except in an engraving in a book. So I can see why someone thought they could make a lot of money by bringing a giraffe to Trafalgar Square or wherever.
But here now, in the 21st century, we really don't have any excuse for zoos. So I feel like a hypocrite when I go to the Living Desert and have a wonderful, amazing time with the animals.
But not so much that I'll stay away. 🤷‍♀️