Out sick from work today so not much to report. It's beautiful in the desert tonight, cold and clear with a sky full of stars.
I roused myself this evening to make these pork chops with feta butter and roasted red pepper pesto green beans.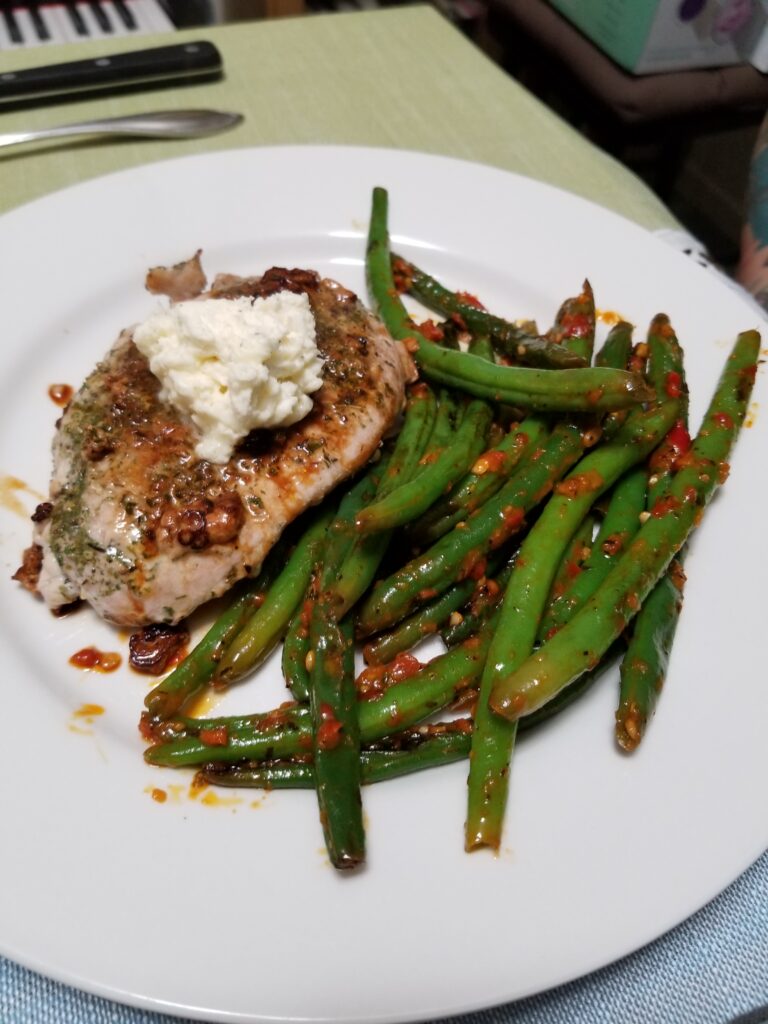 It tasted as good as it looks if I do say so myself.