I've mentioned that Ayin and I are cooking actual meals these days. I posted a picture of the delicious balsamic honey chicken we enjoyed, so here are some more food pictures.

Oh, look at that. Turns out I also posted our pork chops with feta butter and roasted red pepper pesto green beans.
Well, now this whole thing seems silly. I always thought people posting pictures of their meals online was silly, and here I am doing it myself.
Honestly, though, this is a significant change for us. We prepare our food from fresh ingredients, eat mindfully, and sit at the table with no distractions. Our conversations usually continue for 30 or 40 minutes after dinner. It's really quite mundane while simultaneously being nothing less than revolutionary in our lives.
So forget being silly. Here's some more food.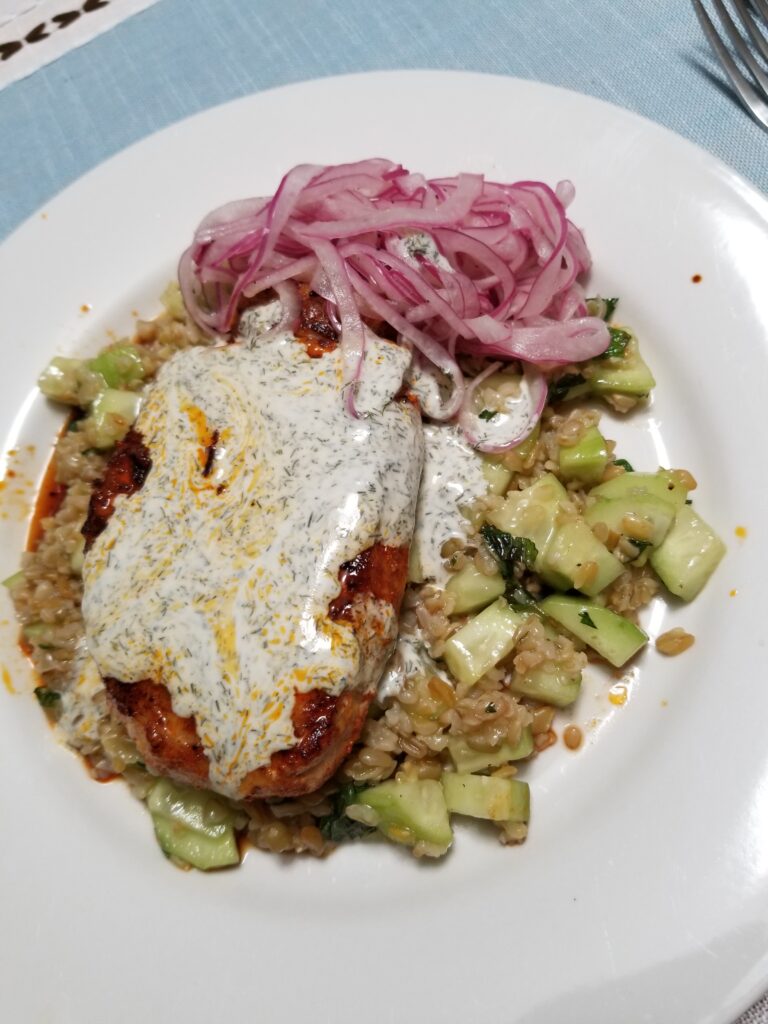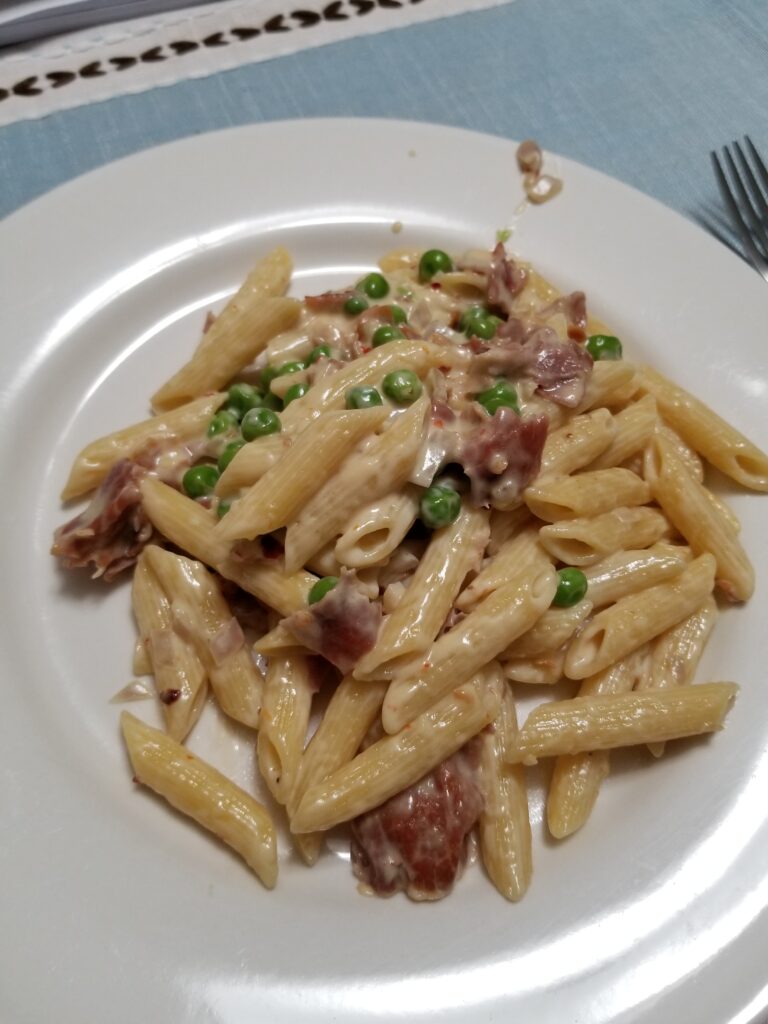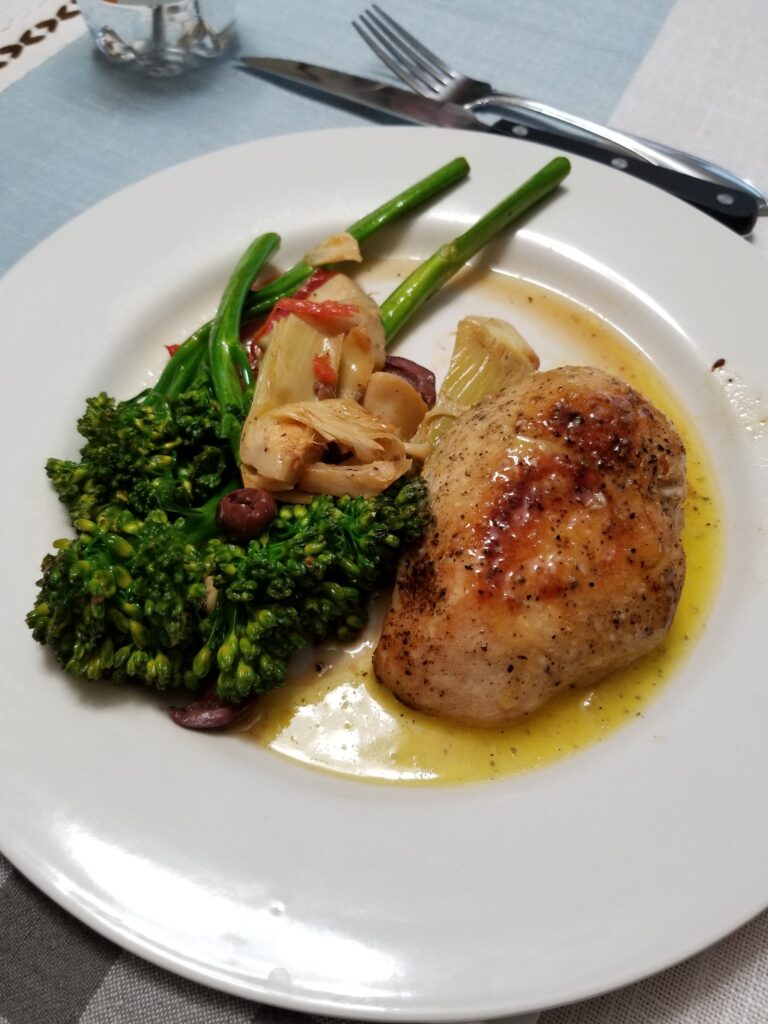 So there it is.
Just some food, but so much more than food.
Now I'm hungry…