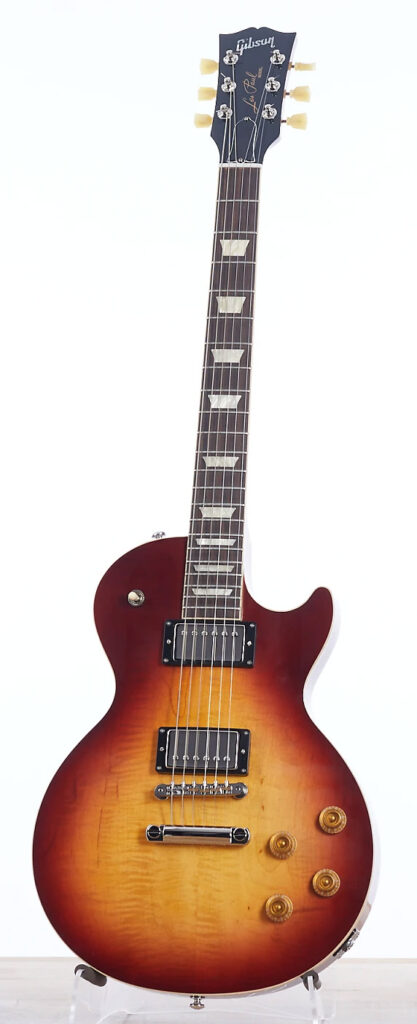 But I almost did.
I mean, look at it, it's beautiful. 👉
It's a one-of-a-kind 1960's Les Paul from the Gibson Mod (modification) Shop.
I've had my eye on it for a few days, and I kept thinking it would be gone soon, and I could stop thinking about it, but it's still there, calling to me, taunting me.
There are already five guitars in the house, and I can't really justify spending $2,369.43 on a new guitar when I only play on my couch.
That's a lot of money, isn't it. But believe it or not, a regular 1960s Les Paul Standard goes for $2,874.43 at the moment. So the Mod Shop Les Paul is a bargain. By buying it I'd actually be saving $505. 🙂
That's how it works, right?
It's funny, though, if you check the inflation calculator, to buy the same guitar in 1960 cost the equivalent of $2,849.68 in today's dollars, so the price has remained remarkably consistent for over 60 years.
Anyway, love is sometimes unattainable. Haha. In this case, I'll remember it fondly, but it can't move in with me. Not today.
I'll just have to make do with the other five guitars. 🙂
Oh, and while I do just play on the couch these days, I'm doing a track on an upcoming album by my former bandmate Sonny Vincent sometime this month. So I shall rock again.
You know, in my office, where the guitar amp lives.
But it will be hot here in the office that day, I can personally guarantee that.
FTW