I got a new wide-angle camera lens yesterday, and I'm excited to put it to use.
When I was a kid, I was photography crazy. I built a darkroom, the whole nine yards. Then the digital age came, and I took to the convenience of point-and-shoot digital cameras. It felt refreshing after all those years of fiddling with a dozen settings before taking a picture then waiting a week to see it.
Recently though, we bought a Canon EOS M50 Mark II, which is more in keeping with the old dozen settings cameras (only now there seem to be about a thousand settings).
It came with an everyday kind of all-purpose 15-45mm lens, but I've been picking up new lenses to expand the camera's abilities, and the latest is something I've never had but always wanted, a wide-angle lens. It's 10-18mm f/4.5-5.6 for camera people.
If you're not a camera person, here's the difference between a standard and wide-angle lens. The first was taken with the everyday lens, the second is the wide-angle. Both taken from the same spot.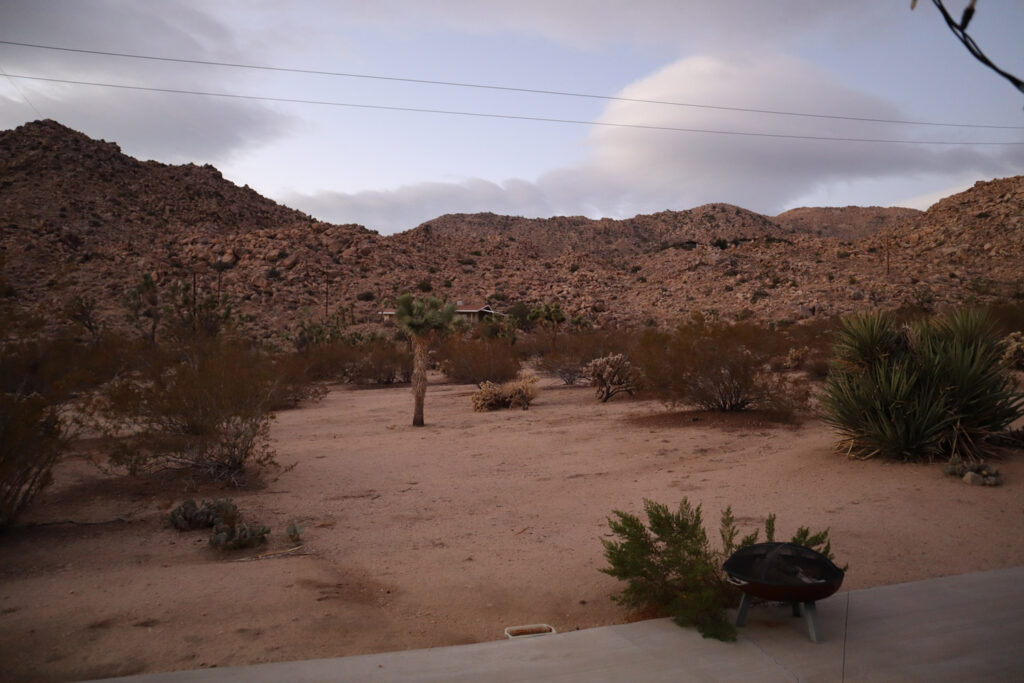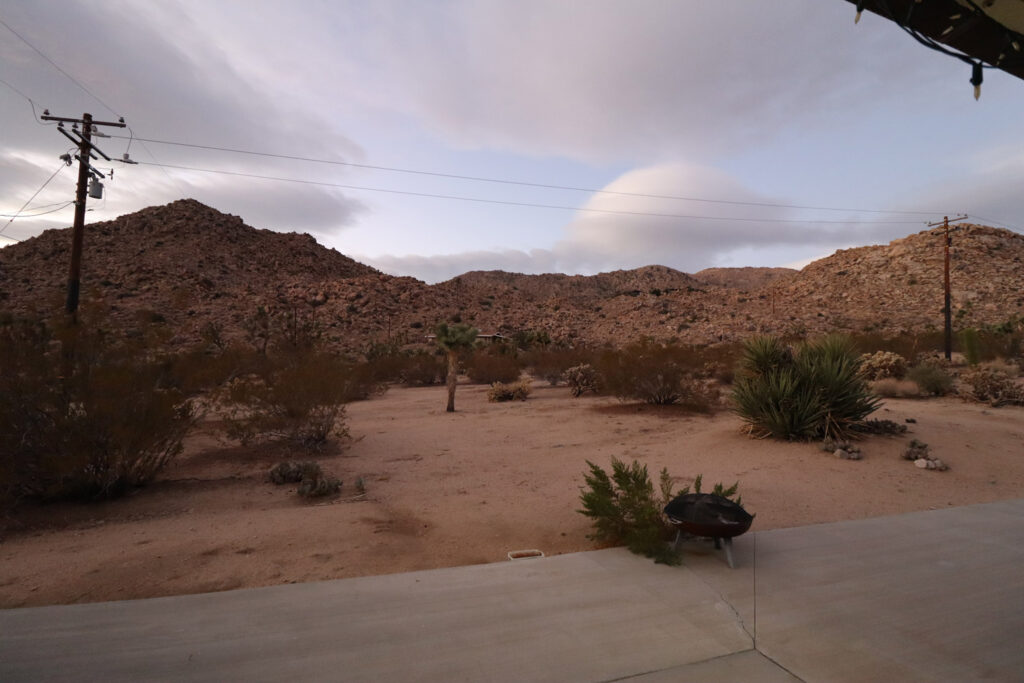 Quite a difference in how much of the landscape you can capture.
The colors look the way they do because I took these just after dawn, and there's rain in the way, so the light was unusual and kind of awesome.
Anyway, it's really nice to get back to using a good camera again. I look forward to learning what all the settings do (which will take about five years, by my estimation 😁).
———-
Aaaaand now I can see I need a lightbox plugin…